Contour Body
Technology-Driven Lifestyle
Discover our selection of the most advanced body medical aesthetic treatments and products for cellulite and body sculpting to combat resistant fat, loose skin, tiredness, toxins and ultimately stress. Body fat is a very important, biologically-active factor for our health. It stores toxins, hormones and other substances that may increase your risk of cardiovascular diseases, liver disease, type 2 diabetes and maybe even cancer. Some areas in our body have fat pockets that are particularly resistant to exercise and diets. Our innovative treatment plans aim at stimulation of natural lipolysis and simultaneous skin tightening. They include both medical aesthetic technology for targeting fat and tightening saggy skin and medical grade nutrition for a healthy gut. We offer the most optimal combination of different technologies for anti-cellulite and body contouring treatments.
Our center's professionals will provide you with many tips and advise on how to smooth cellulite and optimize the results using the right technologies and products
Facts about cellulite formation
Nearly 90% of American women develop cellulite at some point during their life, even women who are otherwise slender and fit
Cellulite is not a problem of excessive fat, but rather localized fibrosis of connective tissue, poor blood circulation, water retention, and abnormalities in fat metabolism
Even the fit person can develop fat bulges through weakened connective tissue, producing the classic "cottage cheese" appearance of dimpled skin
Men are not spared; nearly 10% develop cellulite
Performed by our trained professionals equipped with the most advanced equipment, Integral Cellu6 LPG endermologie® and Venus Legacy sessions can contour body in targeted areas as well as treat all connective tissue transformations (scars, fibrosis), circulation problems and muscle tensions naturally and painlessly, without any side effects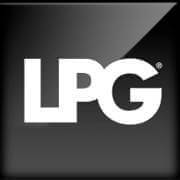 The use of LPG Endermologie, a computer driven massaging, for aesthetic body contouring allows to mobilize healthy and damaged tissues beyond the capabilities of the human hand. LPG delivers intense yet always pleasant stimulation on the skin surface to reactivate natural physiological processes in-depth: •  stimulation of natural lipolysis •  fluid drainage •  vascularization acceleration •  edema and fibrosis improvement •  muscular preparation and recovery. Over the last decades, LPG® techniques have become a standard of care for many aesthetic surgeons, fat freezing clinics, burn centers and liposuction clinics worldwide
Venus Legacy™ is the ideal treatment for local fat release with the induced thermo-lyposis. It also revitalizes collagen and  tightens the skin. A study conducted by top international dermatologists showed that patients were very satisfied with the results and experienced no adverse effects. The results showed and average abdominal circumference reduction of 3.78 cm over the course of study.
Our double chin reduction procedure will define the jawline by reducing fat and tightening the skin. This treatment is highly effective and safe. No injections needed!
Venus Legacy™ acts at a deep level of the soft tissue and in combination with LPG endermologie® and Venus Skin ™ products, provides the most optimal and quick body slimming and contouring results.
Venus Legacy™ Body Contouring Treatments
Venus Legacy™ Before & After Photos: Buttocks and Thighs
Venus Legacy™ Body Aesthetic Treatments
LPG Body Endermologie Integral