Age Defying
Quality of Skin, Quality of Life
After the age of 20, our body loses roughly 1% of its collagen every year and this affects quality of the skin. Healthy skin appears smooth, glowing, plump, with even tone and unblemished, while aging skin appears wrinkled, lax, thin, dull, discolored and with uneven surface. The other signs of the aged skin include enlarged pores, dark circles, visible veins and broken micro-vessels. A lifelong exposure to the sun significantly contributes to skin aging and damage, causing dark spots, dryness, and skin cancer. Prevention of premature skin aging and repair of skin damage are two main strategies that help to improve skin health and preserve youthful appearance. The goal of our age-defying treatments is to improve our customers quality of life by improving and prolonging the quality of their skin and youthful appearance. Our age-defying treatments are non-surgical, non-invasive, safe, and with a very short downtime.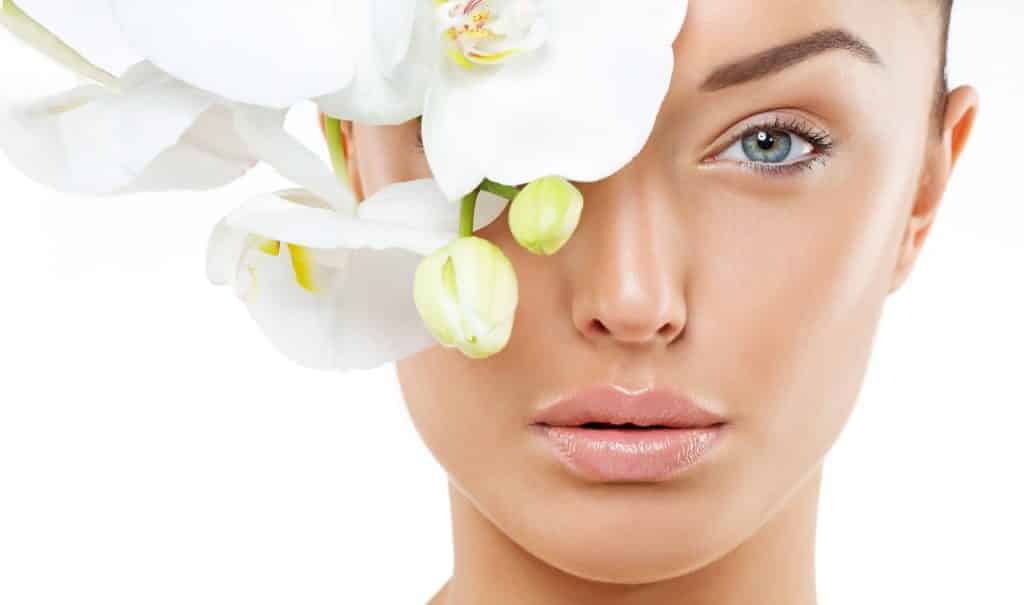 How do we defy the skin aging process and appearance at Valeriya Life ?  We utilize technologies that affect the skin at different levels, such as epidermis and dermis. These treatments help to remove damaged cells, bad collagen, melanin and excess of fluids. Simultaneously, they increase local blood circulation, bring more oxygen and micro-nutrients to the cells, stimulate the production of new collagen, elastin, and hyaluronic acid. This helps smooth out wrinkles, brighten skin tone, even out skin surface, improve skin elasticity and volume, fade scars, and reduce redness, bumps and enlarged pores. We achieve these changes with skin resurfacing with nano-fractional radiofrequency (Venus Versa/ Venus Viva), skin cells stimulation with heat, pulsed magnetic fields, and machine-powered skin massage (Venus Legacy/Venus Viva) and application of Bone Marrow Stem Cells.
ultimate Facial Retreat Tribella™
TriBella™ is the most complete aesthetic facial therapy, exclusively from Venus Versa™, using three applicators with distinct modes of action to simultaneously enhance tone, tightness and texture. Target: Skin with the signs of premature aging, dark spots, fine lines, wrinkles, large pores, pigmentation, scars, sun damage and laxity. Actions: In two hours of the intensive treatment with Intense Pulse Light, Nano-Radio Frequency, Non-Surgical Radio Frequency, Pulsed Electro-Magnetic Fields, our therapists will treat all the above signs. The downtime for most clients is approximately 24 hours. Products: Stem cell serum, stem cell accelerator, biocel, hyaluronic acid, niacin-amide and other products in post-treatment period are included. Benefits: New skin, collagen boost, youthful appearance and a radiant skin.
A 2015 consumer survey conducted by the American Society for Dermatologic Surgery (ASDS) revealed that a remarkable 72% of respondents are bothered by two common signs of premature aging: discoloration (pigmentation/depigmentation/sun damage) and/or uneven skin texture. More prospective patients are making the shift to non-surgical medical aesthetic options. Intense Pulsed Light (IPL) treats both vascular and pigmented lesions to improve overall skin tone. According to a recent survey from the American Society for Aesthetic Plastic Surgery (ASAPS), IPL photorejuvenation treatments are the second top non-surgical skin rejuvenation procedure performed in the United States. IPL is a safe, comfortable and effective solution for premature skin aging with no down time. IPL devices treat sun-induced changes on the face, including brown pigmentation, age spots, dermal atrophy associated with photoaging, as well as actinic keratoses and nonmelanoma skin cancers. IPL is also used to treat the facial changes of rosacea, including redness and broken blood vessels. IPL may be used on the hands, neck and chest as well. It is safe, non-invasive and is tailored to the individual patient's skin.
Skin is our largest biologically active organ, showing the most obvious signs of aging. Therefore, it plays an important aesthetic role. Healthy skin not only has youthful appearance but is associated with overall health, high quality of life and wellbeing. Some scientists proposed that 97% of the skin aging effects are caused by the harmful factors from the outer environment and only 3% of aging comes from the intrinsic factors. Our healthy skin aging strategies start here at Valeriya Life with several cosmetic treatments that help prevent the development of premature skin aging, some chronic and malignant diseases.
What You Can Do to Protect Your Skin Natural Beauty
Minimize exposure to the sun. Protect your skin with SPF 15 – 30 daily.
Minimize glucose intake to protect collagen and elastin from unfavorable changes.
Say "No" to smoking. Get enough sleep. Cope with stress.
Get regular age-proper skin care routine at home and professional centers
Advanced Stem Cell Technology
Our Venus Skin™ care line makes it easy to attain more youthful skin because of Bone Marrow Mesenchymal Stem Cell (BMSC). BMSC is the superior stem cell in tissue regeneration. Venus Skin™ is the maker of the most scientifically proven skin age-defying systems featuring our Advanced Stem Cell Technology. The key to unlocking the fountain of youth lies within the potent anti-inflammatory and natural healing response of stem cells. The science of Venus Skin™ harnesses this innovation to amplify the highest potential for naturally youthful skin at any age.
Venus Viva: The Latest in Facial Resurfacing & Remodelling
Venus Versa: Skin Rejuvenation Treatments
Tribella™ Treatments by Venus Versa™